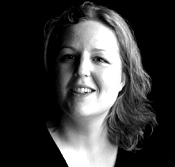 Linda Fallentin (DK)
Member, Danish Actor's Union. Linda is a graduate of theDell'arte School of Physical Theatre in the USA, where she specialized in Melodrama. She is also a co-founder of Theatret Thalias Tjenere. Linda has been working in theatre since 1984 – training through private instruction, many and varied long and shorter courses, and performing in varied capacities in both Denmark and the USA, such as touring California with the Dell'Arte Players Company. In Denmark, she has appeared in all of Theatret Thalias Tjenere's ensemble productions as well as the solo performance Te til Én. Linda also directs several annual revues in the Århus area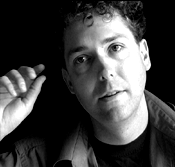 Stephan Vernier (USA)
Member, Danish Actor's Union. Stephan is a graduate of the University of Michigan Residential College with a concentration in Dramatic Arts specializing in Medieval and Renaissance theatreforms, and has also graduated from both the Dell'Arte School of Physical Theatre in California and the Stage Internazionale di Commedia dell'Arte in Italy. He has over 12 years of performance experience in both the US and internationally, especially with mask genres. Apart from being a co-founder of Theatret Thalias Tjenere, he has also appeared in american productions of "The Wreck of the Good Ship Humboldt" and "Korbel" (Dell'Arte Players productions) and much more.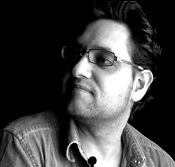 Brian Samsboe (DK)
Uddannet som skuespiller på i Member, Danish Actor's Union. Graduate of the Dell'arte School of Physical Theatre in the USA. He has been working in the theater since 1991. Since then, Brian has performed extensively in the USA and in Europe. He has been a member of Theatret Thalias Tjeneres ensemble since 1997. Brian is a co-founder of the street group The Dare Devils, with whom he has toured in the USA, Canada, and Denmark. He has appeared in the Dell'Arte Players Company's european tour of "Mad Love" Brian has also appeared in a number of musicals and work by Dario Fo. He has appeared in productions by Dramatiker-Studio, DR tv, Århus Musical Trup, and Batid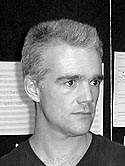 Loz Kaye (UK)
Laurence (Loz) Kaye is one of Europe's few composers specializing in the creation of music for mask theatre. He has ten years of experience working as a composer, musical director, musician and teacher in theatre. For six years he was musical director of UK based mask theatre "Horse and Bamboo". During this time he created music for the international touring productions "Dance of White Darkness", "Visions of Hildegard", "Legend of the Creaking Floorboard" and "Harvest of Ghosts"; as well as other projects such as "Westminster Crucifixion" an Easter performance at Westminster Abbey, London, and "White Stag Cantata", for choir, orchestra and masked performers. Laurence Kaye is now based in Manchester, where he works as a free-lance composer, workshop leader as well as associate artist at several theatres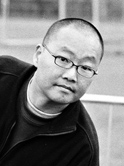 Andrew Kim (UK/USA)
Andrew is a puppet and mask maker, performer and director based in England where he is the Artistic Director of Thingumajig Theatre. Andrew has created and performed puppet and mask plays, parades and pageants for over 15 years with In the Heart of the Beast Theatre (USA), Bread & Puppet Theater (USA) and Horse & Bamboo (England). Andrew has studied traditional mask dance in Korea and Bali, mask carving in Bali, and clowning at Dell'Arte School of Physical Theatre. Andrew has served as an organizer and lead artist in several outdoor community-generated spectacles: He has served as the Artistic Director of Islewilde (Vashon, WA, USA), Director of the Fremont Summer Solstice Pageant (Seattle, USA), Artistic Director of the Dream Parade (Shijr City, Taiwan), Director of the Conwy River Festival Lantern Parade and Pageant (Wales) and Finale Director of the Liverpool Halloween Lantern Carnival (England).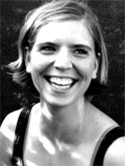 Helga Rosenfeldt-Olsen (DK)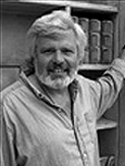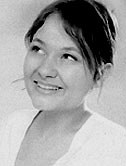 Anna Panduro (DK)
Anna took her actor's education at the École Philippe Gaulier i London specializing in bouffon and clown. She also holds a Bachelor's degree in Dramaturgy from the University of Århus. Anna joined the company of Theatret Thalias Tjenere for the production of Mr. Helmer goes to Hell, and continues in the ensemble with Slovenly Peter. Previous performances include touring in Sweden and Denmark with the Bouffon cabaret Dax för rättvisa, and participation in numerous productions at Copenhagen's Kaleidoskop, among these Dada, and On this Planet, as well as whacking great numbers of musical Shakespeare productions directed by Lars Kaaber. Anna Anna is half of another terrific company,Frk. Fracasos Kompagni. She also teaches mask and drama at Teaterbutikken, a drama school for youth in Copenhagen.